Management, Leadership, and Professional Development Consultant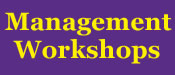 Maureen Louise Furlong Groome PhD started her career working in health care right out of high school. Awarded an athletic scholarship to play field hockey at the age of 22, she completed her Bachelors in Business Communications at Eastern Michigan University. She moved to Orlando, Florida where she worked for a commercial production company at Disney-MGM studies. While working full-time, she obtained a Masters in English Education at the University of Central Florida and a Graduate Writing Certificate. Beginning in 2000, she has taught English Composition and Strategies for Success at the college level. As an Honors instructor at her college, she designed and currently teaches an honors leadership class. She has considerable consulting experience in the gaming industry. In 2019, Maureen completed her doctoral dissertation titled Master of Business Administration Millennial Employees' Reflections on Choosing an Employer: A Narrative Inquiry and earned her PhD from Grand Canyon University. As an educator for the past 25 years and a doctoral student for the past five, she is very aware of what it takes to succeed in academia.
Dr. Danielle Hazelwood received her MA and PhD in political science, public administration, and public policy with a research emphasis in organizational and cultural social psychology. Dr. Hazelwood holds multiple professional development certifications in business, finance and budgeting, human resource management, project management, learning and development, instructional design, and higher education leadership. She is currently completing her MBA.
In addition to her twenty years of administrative and managerial experience in the private, public, nonprofit, and academic sectors, Dr. Hazelwood also possesses seventeen years of undergraduate- and graduate-level post-secondary program and curriculum design, delivery, and assessment experience spanning the traditional, hybrid, synchronous, asynchronous, and virtual learning environments. She has transferred her higher education curriculum and instructional design experience to the corporate sector where she designs and delivers professional webinars and training events. Dr. Hazelwood is an experienced human resources professional and project manager with extensive experience in the areas of recruitment, professional development, corporate training, technical writing, program design, and continuous improvement. Dr. Hazelwood is also a successful entrepreneur and business owner.
Dr. Rose Friend Schmitt received her BS in Secondary English Education and her M.Ed. in Educational Leadership from the University of Central Florida. She earned her PhD In Management, Leadership and Organizational Change from Walden Unviersity with her dissertation Personality Factors that Influence Administrative Assistants' Participation in Continuing Education and Training.

Dr. Schmitt taught English at several different high schools. At Florida Air Academy, she was the Engish Department Chair and SACS Accreditation Chair. At Palm Bay High School, she developed, implemented, and administered the AVID Progam. In addition, she also taught Communications and Business courses at the college level and has experience in curriculum design and program development. Dr. Schmitt also worked as the Publications Manager for the National Security Analysis Department of The Johns Hopkins University Applied Physics Laboratory where she developed writing and formatting standards for reports, briefs, journal articles, and conference presentations, as well as edited them; created SharePoint and knowledge management quidelines; and was the point-of-contact for all publication security instructions . She has extensive experience in technical writing and editing, as well as professional development design and workshop/seminar presentation.